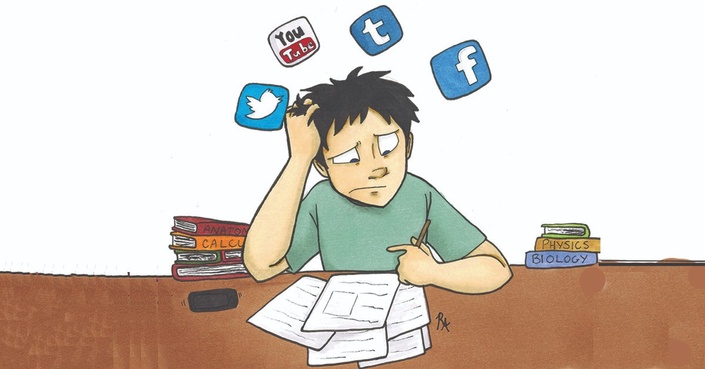 Distraction Mastery 2.0
Eliminate time robbing distractions, master your attention, and "get into the zone" on command without giving up Netflix or Social Media
Completely overhauled with over 90 minutes of new footage, Distraction Mastery 2.0 is the most effective and powerful course on quickly mastering your attention.
Distraction Mastery 2.0 is my proven, powerful framework for killing distractions and developing unshakable focus, based on proven research and experience.
When you take the course, you will…
Learn how to eliminate distractions. Identify the root causes of your worst distractions and cut them off at the source.
Replace distractions with a few, laser focused goals. You'll have complete clarity one where you should be paying attention.
Learn how to stop interruptions. Create a simple plan to ensure that when you're focused- you stay focused.
Learn how to kill "wandering mind". I'll show you my best tactics to ensuring your focus remains on what you're working on.
Learn how to stop overthinking your tasks. Learn how to get complete clarity on your tasks so you can take more action instead of thinking about what needs to be done.
Learn how to get more out of your time than ever before. And you won't even have to rely on discipline or willpower.
In simple terms, this course will show you how to channel your focus and make massive progress on your most ambitious goals, without having to give up social media or Netflix. If you're dreaming of being able to sit down, immediately snap in to the zone, and stay focused without getting distracted- this is for you.
Eliminating distractions and creating laser focus doesn't have to be difficult.
Distraction Mastery shows you the best way to kill distractions and build stronger focus in a clear, simple format.
Learn how to reclaim your precious time— no matter how busy you get.
Learn how to make technology work for you. Hint: if your phone or computer can get your attention at any moment with a ping or buzz, you're not in control.
Learn how to create a framework that you can use to make progress without having to rely on discipline or willpower.
Learn how to avoid common focus traps like self- sabotage and overthinking.
Learn how to set up your surroundings to help you stay focused.
Your Instructor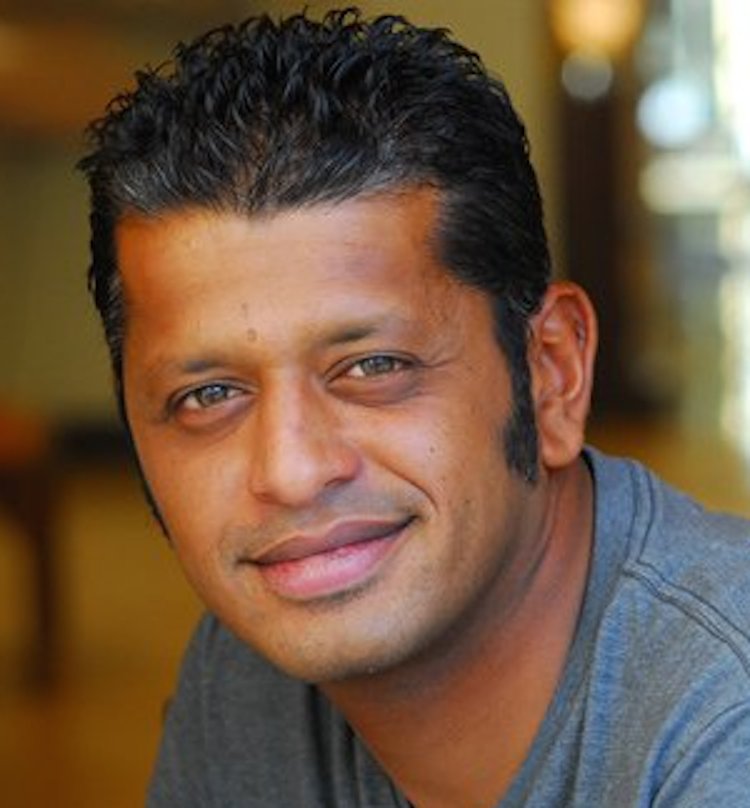 I'm Srinivas Rao, host of the Unmistakable Creative Podcast and author of Unmistakable: Why Only is Better Than Best and An Audience Of One: Reclaiming Creativity for Its Own Sake.

Distraction is something I've struggled with for my entire life. My inability to focus and constantly wandering attention caused me many problems in both my personal and professional life. Through my 20's, I got terrible grades in college and got fired from most of my jobs. My relationships weren't much better. At 28, I was officially diagnosed with ADHD.


If I didn't master my ability to deal with distraction and get focused, I would always be operating at a significant disadvantage.


I didn't want to waste away weeks, months, years of my life, jumping from job to job, project to project. I wanted clarity and focus to create a meaningful body of work- something I could build a meaningful career on.

Over the last ten years, I've had hundreds of conversations with neuroscientists, psychologists, and people who do creative work for a living. I've read 100's of books on habit formation, productivity, and neuroscience. As a result, I've not only learned to manage my attention but used the ideas in this course to develop a daily writing habit, write three books, 100's of articles and built a career as an author and speaker. What I'm about to share with you in this course is the result of my last decade of research and experience.


Course Contents
How Millionaires view Their Time
What are you actually trying to accomplish?
Finding Clarity on Where You're Going
This one thing causes 80% of wasted time
Invisible Influence: The Environments of Your Life
Managing Digital Distractions
Setting up a Distraction Free Digital Environment
External Distractions
Getting The Most Of Your Day Depends on This
Why Planning is Critical and How to do It
What Nobody Tells You About the Morning Ritual
Your Most Valuable Currency Isn't Money
Bonus: How to Significantly Improve your Attention Span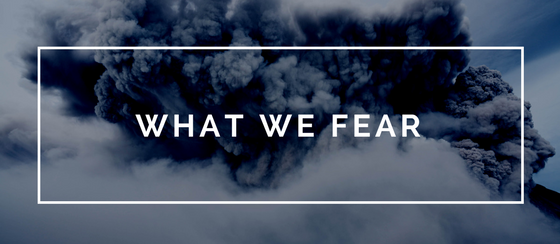 The first time I taught these strategies, I found that my students didn't care about being writers or travelling that much. Those were my goals. What they wanted was control of their time.
"I wish I had the time to take my wife out on dates again- we used to do it all the time."

"My son's soccer practices are twice a week, and if I'm lucky, I make it to 2 a month. I want to go more regularly, maybe even start coaching."

"I'm graduating from college next year but I feel like all I've done is study and try to survive each day. I wish I had the time to make memories with friends and enjoy myself a little."

"I love the work I do, but I don't know how to unplug. Working freelance, work follows me at home because it is at home. I feel trapped and overwhelmed by how projects take over my life. Clients ask about progress at absurd hours, and I feel like I'm way too available for them."
They all feared the regret of not spending their time on their terms.
Imagine living the same day over and over again. The morning routine, commute, workday- months and years blending together with no end in sight. If they weren't careful, each of their dreams could could easily turn into regret.
It's not difficult to imagine their lives if nothing changed.
"I wish I spent more time with my wife when we were younger, instead of working so much."

"I wish I had coached my son's team- maybe we'd be closer."

"I wish I made time for myself in college- I feel like all I've done is study my whole life."

"I wish my whole life wasn't consumed with my client work. The loneliness really kills you inside."
The fears were understandable. This was precious time they were never going to get back. There are no re-dos.
I was very familiar with that sinking feeling of dread in the pit of my stomach that comes with knowing I'm not in control of my time. It was a dark place to be. I felt trapped, and was convinced I wouldn't be able to change.

But despite how painful it seemed at the time, the actual process of regaining control wasn't nearly as difficult as I made it out to be in my head.
Of all the strategies I shared with that class, every problem above could be fixed by learning to master what they paid attention to. It meant eliminating low value distractions, and strategically focusing on the right things.
Some were happy to learn. Others thought it was too good to be true. And I don't blame them- if your history with time management isn't great, you have every reason to be skeptical.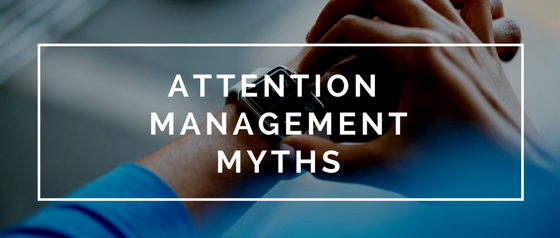 The most frustrating objections I heard about learning manage attention were people thinking it meant being more disciplined, using more willpower, and giving up more fun.
This couldn't be further from the truth.
You don't need to give up social media. You don't need to give up Netflix. And you definitely don't need to have more discipline and willpower.

Attention management is about balance.
I get more done now than ever before, but have to use less discipline. I can mindlessly swipe Instagram for an hour if I want, or watch another lizard people documentary with a glass of wine after dinner, if that's what makes me happy. And don't get me started on video games. Of course, this change doesn't happen overnight, but it's not a difficult process.
When Kingshuk, our growth strategist, spent a week over at my apartment, he observed my work schedule and said
"Holy crap, you could literally do nothing but surf and play video games after 1pm and it wouldn't impact your current standard of living at all."
The Changes Aren't Subtle
After sharing a few attention management strategies with him, Kingshuk made tweaks over the following months. He freed up enough time to start training Jiu Jitsu for 2 hours every night, read more, and start a side business.
In my case, I use the strategies in this course to consistently finish my workday by 1 pm while still producing articles, podcasts, and books that allow me to live on my terms. I surf almost daily. I take week long snowboarding trips, and a week or two off every quarter. That's exactly the kind of flexibility I dreamed of having for most of my 20's. What do you dream of doing with your time?

I'm only sharing this to drive home the point that I am not a special snowflake.

These strategies are completely repeatable. You can do this too.
How would you like to wake up and face the day, knowing you have control over your time?
That you have more options and flexibility than you did yesterday, and will have even more tomorrow?
Attention management isn't about adding more willpower and discipline. It's about using more of your time to do what's important to you- freedom to use your time how you want.
Frequently Asked Questions
Do I have the time for this?
Developing laser focus and eliminating distractions is time management. We designed this assuming you're busy! This is why the lessons are short- less than 5 minutes day, and very actionable. Plus, you can refer back to the course material whenever you need to.
Is this course live?
Distraction Mastery is a completely self-directed online course, so you have the freedom to go at your own pace. You decide when you start and when you finish. If you want to dive into everything in a day, go for it. If you want to learn bit-by-bit, you can do that too. Either way, the course comes with lifetime access so the strategies, tactics, and scripts, so you have no fear of falling behind or missing out.
Will this work for me if I'm in India?
Yes! As long as you live on earth, you can learn to eliminate insidious distractions that rob you of your precious time, and hone your focus.
Can I consider the course an expense/deductible?
I'm no tax guru, but training is often deductible for businesses or considered reimbursable by companies.
What do I get when I join Distraction Mastery?
You'll get immediate access to all the lessons, tactics, tools, and strategies the moment you join. It's all incredibly well laid out and easy to use-you could be on your way to jedi-like focus in a few minutes. We are always improving and adding new resources, so you'll have access to all future updates at no additional cost.
Is this right for me?
The course is easy to follow and easy to implement. But if you're expecting magic fixes, this probably isn't right for you. There are some tactics you can implement immediately to save 10-15 hours a week, but you do have to implement. Be willing to put in at least 10 minutes a day for 10 days, and you will see significant progress.
Do I Actually Need Distraction Mastery?
I've helped dozens of entrepreneurs manage their time more effectively using these strategies. Simply put, I'm very confident in the material. That being said, you should ask yourself- are you happy with the progress you're making on your own? Are you able to consistently progress on your projects and goals, or do you find your time slipping away from you? If not, this course is a good bet. Try it out risk-free. If you don't learn anything new, simply ask us for a refund within 30 days.
Enroll now and you'll instantly receive:


9 video lessons, divided into methodical, actionable modules.

Downloadable audio and video versions of each lesson.

Downloadable plan of action for each lesson to implement what you've learned.

Unlimited access to the course. View it wherever and whenever you like.

100% money-back guarantee. If you don't love it, I'll refund you. It's as simple as that.
[Money-back guarantee]

I am confident that you'll be happy with the course. I've had many clients and students take my courses or work with me, and they almost never ask for a refund.

But if you're not pleased with your purchase, I think you should definitely get your money back. That's why the course comes with a full 30 day 100% money back guarantee- starting from the day of purchase. Take the entire course, and if you're not satisfied for any reason, just let me know in the first 30 days- it's as simple as that.
Want some numbers you can trust? Last year, 53 people took my flagship course and only 2 people asked for refunds. Both refunds were processed within 24 hours.
Begin taking back control of your time and attention today.